NC Lawn Services
Serving the Triangle
We're the go to lawn care provider serving the triangle. Give us a call and learn what superior customer service is all about!

We are your trusted partner
We Cover All of Your Lawn Care Needs
The value of a beautiful landscape for your home is often understated. But, maintaining a healthy lawn and outdoor area demand time that many homeowners just do not have.
If you'd like to have a lawn you can brag about without all the hard work, NC Lawn Services can help.
Our lawn maintenance and landscaping services in Zebulon are designed to not just maintain your lawn, but to also significantly improve the longevity, health, and look for your yard.
When it comes to lawn care and maintenance, a weekly treatment from the landscape professionals alone isn't enough; you should have a dedicated team who is 100% focused on allowing you to live your best life while maintaining a stunning lawn at the same time.
For Commercial clients, we serve the entire Triangle from Raleigh, Durham, Wake Forest, Garner and beyond.
For Residential clients, we serve East Wake County, Johnson, Nash and Franklin County.
Get in touch with us today!
Call us at
(919) 539-8580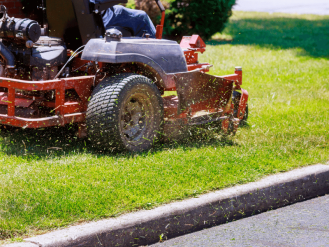 Customer Service, great lawn care and a fair, honest price is what NC Lawn Services is all about.
Opening hours
Mon – Fri 8:00 – 5:00
Sat – Sun – Closed
more than 20 years of experience
Whether you need a regular lawn care program for your Zebulon lawn, advice on caring for your shrubs, or treatment for a massive fire ant problem, NC Lawn Services in Zebulon, NC has all your bases covered with solution driven superior customer service!
We provide a complete range of lawn care, landscaping, maintenance, sod installation, stump removal services and more throughout the triangle.
Our team believes 100% in solution driven, superior customer service. Your satisfaction is our #1 priority.
Whether you need a regular mow or have bigger project options in mind, our team is here to serve you for all your landscaping and lawn maintenance needs.
Professional, experienced, and determined
"Very Professional service! They always provide quality mowing. I love having my yard done every other week by such a hardworking company. Great prices too!
– Melissa

Call us to make an appointment